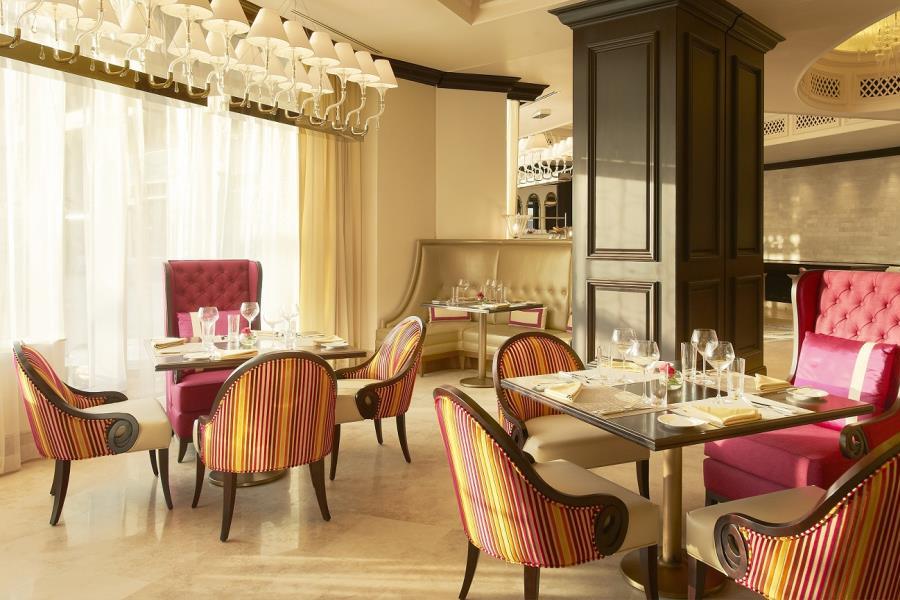 إظهار الكل
Sun, Nov 01, 2020 12:00 PM - Mon, Nov 30, 2020 11:00 PM
The St Regis Abu Dhabi presents several lunch offers during the month of November for you to choose from. These include: 

Villa Toscana
Art on a Plate: A feast inspired by "Leonardo Da Vinci": Experience the beauty and greatness of Leonardo Da Vinci's artworks, transformed into an art served on a plate. Delight your discerning taste of art with a flavorsome feast prepared by Chef Rosario and his team and indulge in a unique culinary. Discover a new way of appreciating the beauty and artisanship of an artwork crafted in a different canvas. Prices: AED 450 for a 5-course dining experience with vegetarian options available. 

Brunch at Catch
Catch at St. Regis invites the seafood tastemakers and connoisseurs to embark on a culinary journey complimented with a stunning view of the Marina Peninsula and experience an exclusive brunch experience filled with the occidental and contemporary full flavours of the sea. Food addicts may indulge into the Lobster & Oysters or Caviar & Champagne.  Prices include: AED 450 per person inclusive of soft beverages and AED 550 per person inclusive of a bottle of Prosecco and house beverages.

Private Dining at the Brunch in the Clouds 
Brunch in The Clouds continues to host an exquisite dining experience every Friday. All extravagant diners can join us on the 6th, 13th and 20th November to enjoy a rich and private dining event positioned 220m above sea level. Discover the extensive menu which has been carefully designed by Executive Chef Joseph and his team to satisfy all discerning palates, including seafood selections, lobster and oysters, a vast variety of sushi combinations, tasteful meat courses all formed in creative recipes, as well as delicately presented collections of desserts and chocolates. 

Azura Ginventory
Take your taste buds on a tantalizing atmosphere and experience the creative mixes paired with a mesmerizing view of the Corniche and Arabian Gulf at Azura Panoramic Lounge.  Choose from an extensive menu of handcrafted cocktails featuring 40 varieties of Gin and compliment the experience with a savoury dish of your choice. Enjoy this bespoke mixes as you enjoy the fresh breeze and marvel the magnificent sunset views of the city. Prices: AED 200 per person inclusive of 4 Creative Gin Mixes and a savoury dish. 

** Prior reservation is required for all offers.
Schedule
فيلا توسكانا
Nov 01 - Nov 30, 2020
12:00 PM - 11:00 PM
ملاحظات
Lunch: 12:00 - 15:00
Dinner: 19:00 - 23:00
كاتش روف توب ولاونج
Nov 01 - Nov 30, 2020
01:00 PM - 04:00 PM
البرانش بين السحاب
Nov 06 - Nov 20, 2020
12:00 PM - 04:00 PM
ملاحظات
Private Dining - Every Friday
أزورا بانورامك لاونج
Nov 15 - Nov 30, 2020
05:00 PM - 07:00 PM
جدول فعاليات أبوظبي
تابع آخر مستجدات الفعاليات في أبوظبي